4 Useful Reasons Why Rent a MacBook For Business Events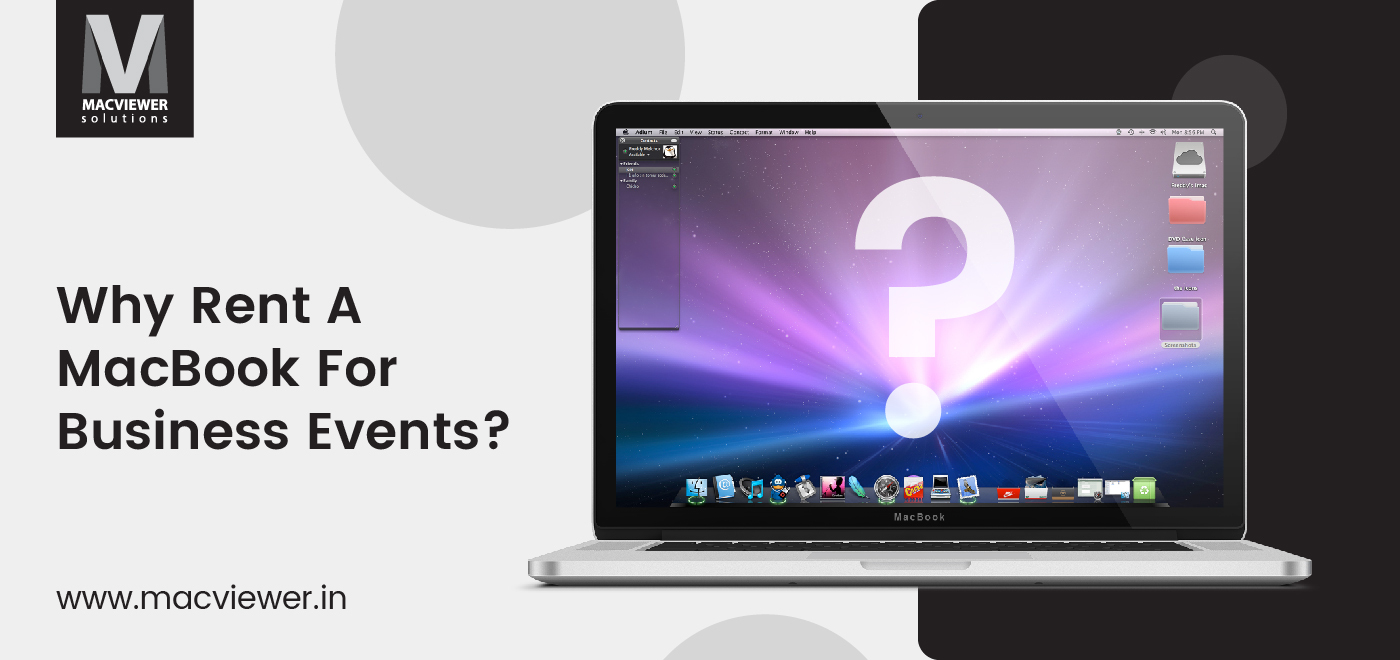 Corporate event planning has become a promising profession in recent years. Industry giants to startups, they all look forward to corporate business events to enhance their business operations and seek potential business opportunities.
If you are into corporate event planning, have you ever considered what all tiny changes in your operations can save you a great cost? One of such things is getting a laptop for rent. You need not spend a fortune to get MacBooks for your business events. You can simply rent a MacBook for any form of corporate event. Find out why you must opt for laptop rental services for your next event.
4 Reasons Why Rent a MacBook For Business Events
1. Pay For How Much You Use
The best part about MacBook or Laptop rental is to pay for the time you have rented the laptop for. If you are renting it for a month, you can simply pay the monthly rent. No matter if you are organizing a Trade Show that needs a couple of MacBooks or a large-scale Corporate Event that needs hundreds of laptops, rent till you have those devices.
2. Amaze Your Attendees With the Latest Technology
When we talk about corporate events, many events are about product launches, experiential marketing, AR & VR, etc. All such events require advanced technologies and next-level specifications to support the latest innovations. Having the latest versions of MacBooks is recommended for all such events. Where these events last for 3 to 4 days, how feasible would it be to purchase multiple latest MacBooks? The answer is it won't at all be feasible. Hence, renting a MacBook is the best option you can opt for.
3. Versatility
A single event requiring multiple MacBooks & Laptops for different purposes. You won't be needing a MacBook with an advanced configuration for screen presentation but if you are offering Experience Marketing, you will be needing an advanced device. Purchasing brings up the question of how many advanced and basic laptops you need to purchase. Here laptop rental services can be a savior! As per your specific needs, you can rent different laptops and achieve versatility.
4. Disaster Management
Even if you are renting the laptops for a day, you never know what technical obstacles you might face during the event. Getting laptops on rent from reliable laptop rental services, you can worry less regarding any maintenance issues. A good laptop rental vendor makes sure no errors occur during the events and has a team of experienced to resolve issues if any.
Conclusion
There are various ways you can save cost, energy, and resources by renting a laptop for your corporate event planning. If you are looking for a reliable laptop rental services provider in Pune, you can simply contact Macviewer. Macviewer is Pune's best Laptop & MacBook rental services provider where you can rent any type of device with the best specifications. To know more, click here.
Vilas August 25, 2021 MacBook, Laptop rentals