Apple Macbook Pro 15-inch Retina (Model No: A1398)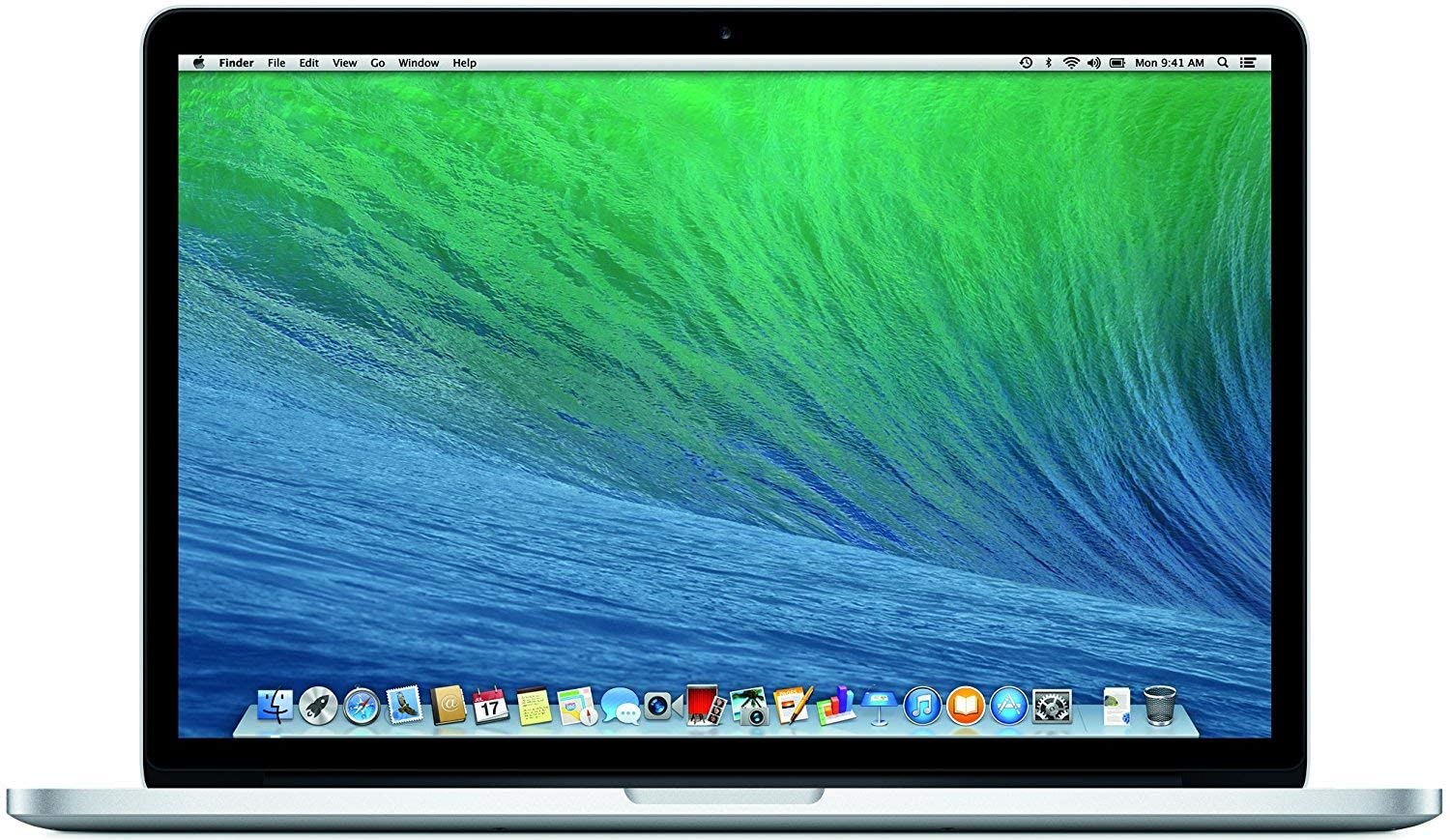 Apple Macbook Pro 15-inch Retina (Model No: A1398)
Core i7/16GB/256GB SSD
Dimensions:
Height: 0.71 inch (1.8 cm) 2.04KG
Features & Specs:
Intel Core i7 RAM: Retina Dispplay: 16GB, SSD: 256GB
LED-backlit display
Latest Mac OS X: Multi-touch trackpad
Size : 13.3"
Enquire Now
Safety & Usage:

Keep your laptop locked to protect your data

Use a sturdy laptop bag / case to keep it safe

Avoid touching the laptop with dirty/ oily hands
One-Stop Shop
Wish to repair your MacBook/laptop by a trusted engineer or to rent a laptop/MacBook or to purchase? One answer for all.
Professional Laptop Repair
We understand the delicacy of laptops and have a team of experienced professionals who are wizards of servicing.
Pickup & Delivery
Have no time or wish to submit laptops in bulk? Our executive team will pick up, repair, and deliver at your door.
10+ Years of Experience
In these 10 years, we have achieved the peak of accuracy and keep updating our skills to deliver the best service.
Resolving Complex Issues
Macviewer prides itself on resolving complex issues with our expertise that seem impossible.
100% Genuine Products
Quality and compromise are not in the same line at Macviewer! We use 100% genuine and quality products.
Customized Solutions
Wish to make your laptop stand different and have unique features? You have landed in the right place
Onsite Support
For businesses with major laptop service requirements, our team also delivers onsite and timely support.
Sachin Kulkarni
Freelance Software Consultant