Laptop/MacBook Hardware Onsite Support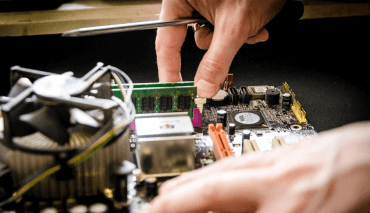 On-site IT support is the ability of an organization or company to have physically-present IT technicians at the work or job site. There are times when remote support is just not enough. When Laptop/MacBook go down or when network hardware malfunctions, our IT support person can diagnose the problem and find the lowest-cost solution to the performance issue for your organization. We also diagnose problems with software applications, provide basic user training in how to interact with the corporate computer systems, and generally troubleshoot user issues with the hardware or software at the business location.
Need Laptop Repair Service In Pune?