6 Awesome Reasons Co-Working Spaces Should Rent Laptops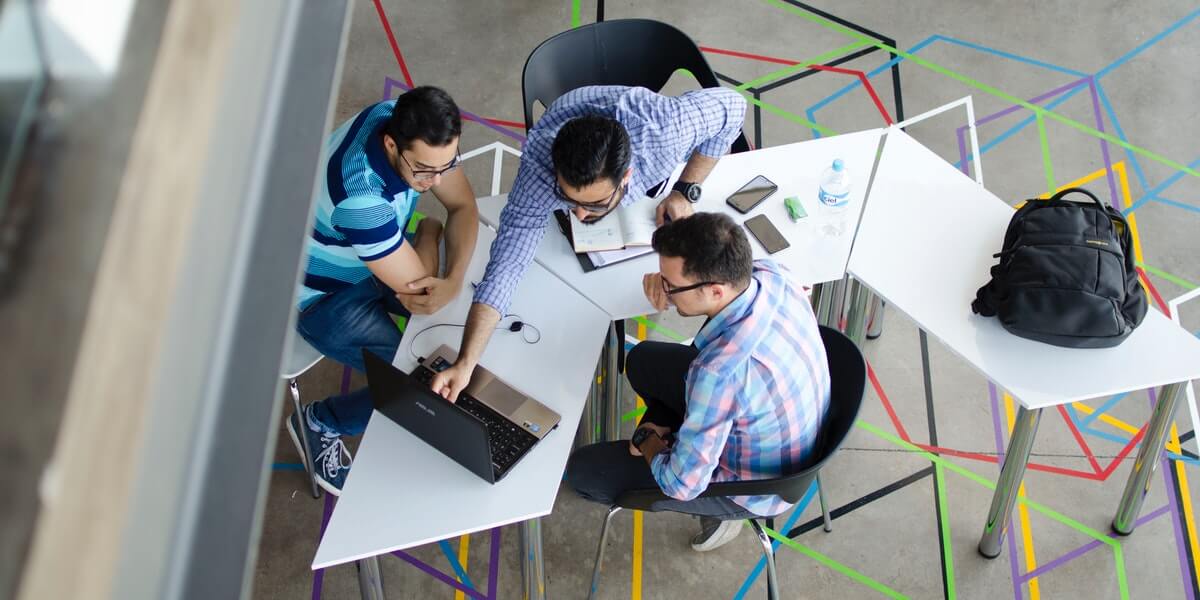 Pune is a home to many major IT companies. There are hundreds of tech-giants, startups, marketing companies, designer companies, and so many more in Pune. Due to this, the number of co-working spaces in Pune is higher than ever. Due to the increase in IT and big-level corporations, co-working spaces in Pune city have been offering many amenities like cafeteria, lounge, gym, conference hall, flexible workstations, private cabins and meeting rooms, etc.
Since there are multiple amazing co-working spaces in Pune, and every space has something amazing to offer, the question arises of what unique service you should offer at your co-working space to beat the competition and moreover to deliver solutions to your prospective customers.
Have you thought of providing laptops? Along with basic amenities, offering facilities to borrow laptops and MacBooks to your customers can be a great way of delivering delightful and unique services.
You need not buy a bulk of laptops for this! You never know who might need those MacBooks & laptops. You can simply rent laptops as per customer's needs.
Let Us Tell You Some of the Advantages of Laptop Rental
1. No time barriers
As per your needs, you can rent laptops for a month, a week, or even for a day. Maybe you might need a few laptops for hardly a week to prepare and present an important presentation. Just the way you offer spaces to working individuals and startups without any time limitations! You can enable customers to book laptop resources while booking spaces for better convenience.
2. More leads-
Most of the startups are always looking for ways to reduce basic capital. Hence, instead of renting office spaces, they prefer co-working spaces, where an area is shared with another organization of the same or different nature. For such prospective customers, having an option of borrowing laptops along with other resources can be a major factor of selecting your workspace.
3. Attracting leads having budget barriers
Many individuals who are willing to start as a freelancer struggle to manage the cost of a workplace that is filled with other professionals, and the major cost of resources. Let us give an example: An architectural designer will be needing a high-end laptop such as the latest version of a MacBook with apt configuration that will help that designer work smoothly. Any co-working space offering both, space full of talentpool and resources can become a 'go-to' option for such individuals.
4. Wide range of laptops
Whether you wish to rent a laptop or opt Mac rental, laptop rental services offer  a wide range of devices suitable for every type of work. Each device comes in different specifications and models. You get a huge variety of options to select from, and while you rent, you can test out features of various models and see which one suits you the best.
5. Say Bye to BYOD
Most of the co-working spaces in Pune have a 'bring your own device' system. You can cut off the tradition and introduce a system where users simply need to come and choose a seat to sit. Right from WiFi to laptops, you can provide everything for user convenience. Who likes to carry heavy laptops and bags anyway?!
6. Access to Latest Technology
You can keep renting the latest models of laptops and MacBooks as the technology gets upgraded. To keep your co-working space on the top, you have to be updated in all manners; including the latest technology resources.
Conclusion
Laptop rental can elevate your business processes and brand value in the market. You can simply rent a laptop from a reliable service provider offering other ample services.
Macviewer is one of Pune's best laptop/MacBook rental services where you can get customized IT hardware, best-in-class tech support, annual maintenance contract, and laptop/MacBook hardware onsite support. Book today.
Vilas May 31, 2021 Laptop