Using MacBook Vs Windows Laptop: Best 6 Differences!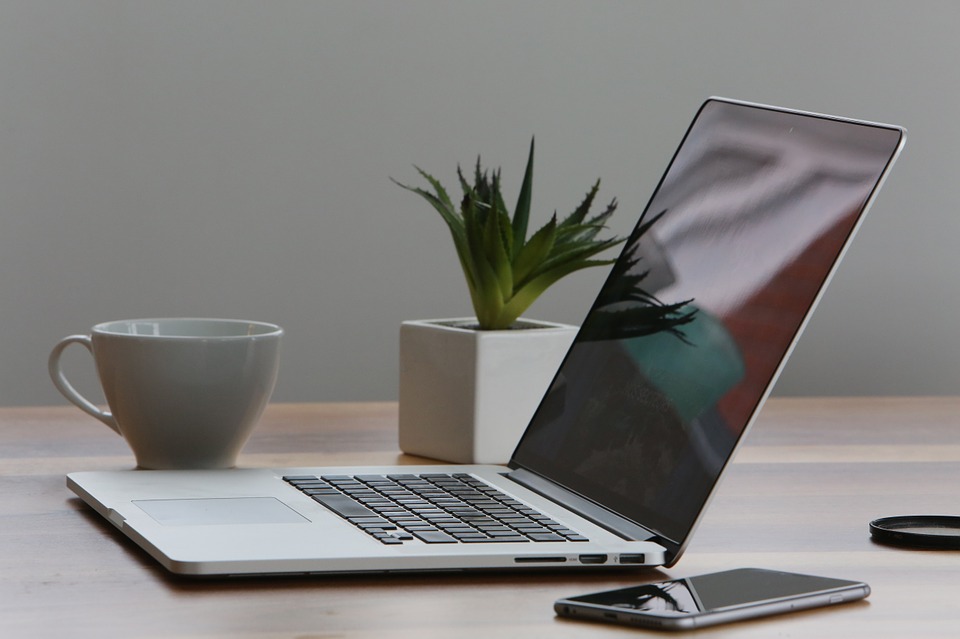 Are you planning to buy or rent a new laptop? Are you at the sixes and sevens whether to buy a MacBook or Windows laptop? Then you are sailing in the boat with thousands of others! Though there are many Windows lovers out there, we recommend using MacBooks. Let us tell you why a MacBook is a clear winner in the 'MacBook vs Windows laptops' debate.
Here Are the Top 6 Advantages of MacBook Vs Windows Laptop You Must Know:
1. MacBook vs Windows laptops: MacBook is easy to use
If you are a Windows user, it is natural to get confused while using a MacBook. But once you start using it a few times, you will soon realize that it is way easier to access than Windows. The MacBook has an excellent operating system free from viruses, an amazing ecosystem, a high-quality hardware build, and laptops that know how to keep private data safe.
MacBook is for the professionals who like to get the work done at the earliest. Due to their user-friendly interface, MacBooks are pretty popular among corporate people as well as creative guys.
2. MacBook vs Windows laptops: Apple's ecosystem is amazing
It is difficult to beat Apple's ecosystem due to its amazing integrated system. Apple's ecosystem consists of MacBook, iPhone, AirPods, iPad, Apple Watch, HomePods, and Apple TV. Integration of all these devices makes certain processes seamless and easy.
As compared to the smooth integration between Apple's home-built devices, the Windows ecosystem still has to reach the point of perfection. This seamless integration allows users to continue a task on any iOS device and pick up where they left off on their MacBook easily.
3. MacBook vs Windows laptops: Macbook's time machine
Have you ever lost an important file due to not getting a backup? Or have lost crucial data due to hardware failure? Then you will love this feature of MacBooks. Macbook's time machine allows you to take backup by simply turning on the Time Machine option.
But the best part is that you can go back in time and find files that you had deleted. Also, Apple is further assisting with backing up using iCloud helping users accessing multiple devices, such as the iPhone, Apple watches, and iPad.
4. MacBook vs Windows laptops:Windows on MacBooks
Did you know that you can run Windows on a MacBook but cannot run iOS on other devices? Users can install Windows in MacBooks using Boot Camp, or a third-party virtualization program, like Parallels, VMWare Fusion or VirtualBox. Also, many users have experienced that Windows OS runs better on an Apple computer than a PC.
Macbooks can read drives created on Windows and can also convert Windows software to applications compatible with OS X. With this feature, users can have the best of both worlds.
5. MacBook vs Windows laptops:Mac OS
Mac OS, being less vulnerable to viruses and malware, is considered one of the most promising operating systems in the world. Thanks to iOS, users can achieve smoother integration between macOS laptops and iOS-running devices.
Any technology that saves your time ultimately adds up to productivity. The excellent user interface makes it handy for users to access different options on a MacBook with simple swipes. With sleep mode, users can simply put down the flap when they are away and resume work when they are back by simply opening the flap. MacBooks do not require time to resume the programs as compared to Windows. With minute facilities like these, MacBook helps increase productivity.
6. MacBook vs Windows laptops:Robust hardware
The MacBook range has a limited number of laptops with robust hardware. Here are a few features of MacBook hardware:
High-definition screen display
Better battery life
High-end look and feel
Durable keyboard and trackpad
Longer hardware life
Conclusion:
The above advantages of MacBook over Windows or MacBook vs windows laptop clearly conclude that MacBooks are best to use especially when you are using it for your office as it is time-efficient. If you are thinking of renting a MacBook for your office, events, seminars, or even conferences in Pune, click here.
Vilas March 17, 2021 MacBook