5 Best Perks of Laptop Rentals for College Students in Pune!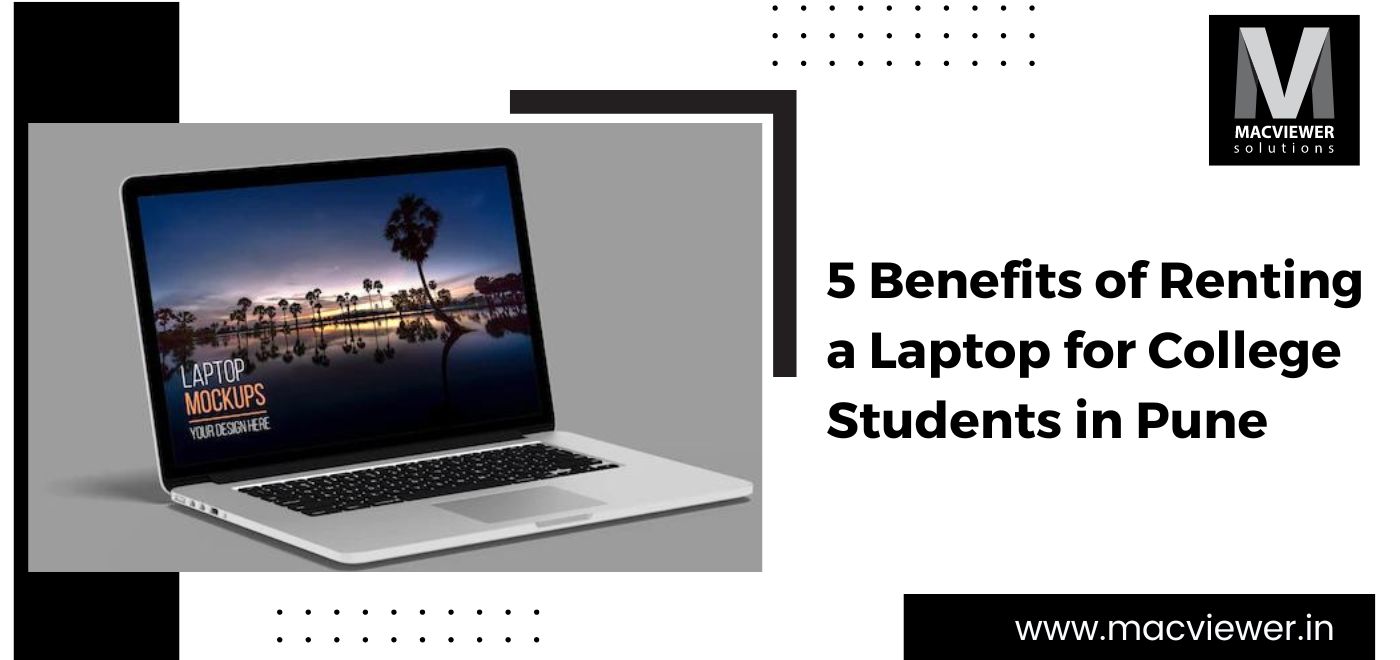 We live in an era where laptops and computers are indispensable. Due to the nature of modern-day work, education, and even daily livelihoods, it's almost impossible to survive without them! Out of them, one group of people that absolutely can't do without laptops is students. The best option for them is laptop rentals!
To rent a laptop online is a fantastic choice. For starters, most of the course materials and study notes are now online. All the extra information students need is also on the web or stored digitally. Laptops are also useful to conduct classes virtually- especially during quarantine times, or if you are at a remote location. A student's need for a laptop is a given- and I'm sure most of you reading this can attest to it.
But, instead of buying, laptop rentals can be much more advantageous for your situation. Nowadays, you can get a laptop to rent in Pune online through many trusted laptop rental centers. Macviewer is one of them. For students in Pune or the PCMC area, you can rent laptops and MacBooks at an economical price through Macviewer. The laptop service center is also ever-available to solve all and any laptop-related issues you might have. If you are contemplating renting a laptop as a student, this is your sign to go for it!
Here 5 Advantages of Renting a Laptop for College Students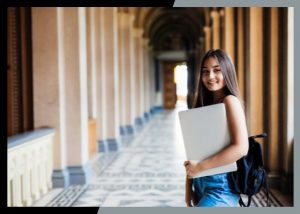 1. Cost Effective & Hassle-Free
The biggest advantage of laptop rentals is how cost-effective it is. Students live on a minimum wage, and saving up money is an absolute must for them. In a situation like this, renting a laptop is much cheaper than buying one. With a rental laptop, you can also decide for how long you want to keep it! It saves time as you can rent a laptop online for a week to finish any particular presentation, event, or assignment you might have. Doing so will save you money, and you will also be able to finish your college work!
2. You Can Easily Replace a Rental
It's comparatively easier to maintain and keep laptop rentals up to date. Imagine that you are working on your laptop, but it faces an issue. If it was your own laptop, your time would be wasted repairing it. But, a rental laptop simply requires a replacement! Macviewer is especially quick with maintenance and the team even comes to where you are to fix any laptop-related issue your renal faces. But, do keep in mind to have a backup of your work, or upload it to cloud storage so that it isn't all lost!
 3. A Good Way to Stay Up to Date
Technology is always evolving. Today even more than yesterday. No matter what brand and what model, newer versions and developments of laptops keep popping up all the time. With laptop rentals, you can stay on top of the latest versions, and also replace your model with the latest update every year!
4. Low Maintenance
If there is a problem with your laptop rentals, the cost to get it repaired is minimal, especially if you take it to the place you rented it from! Laptops in general also have a lesser life expectancy than desktops, which means that they must be serviced quite frequently. This becomes easier for your pocket with rental laptops.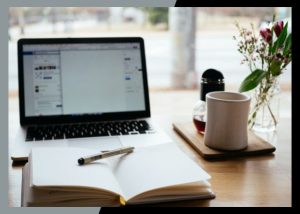 5. Renting Is Like a Trial Run!
After your education, there will come a time when you want to invest and purchase a laptop. Many people can't make up their minds about which laptop to invest in. That is valid, as there are an array of features, various benefits, and several differences in how laptops work- especially on the brand they are based on.
How do you truly decide which laptop is most suited to you and what you do? You rent laptops online! Renting laptops is like a trial run, and in a year you can rent multiple brands and models to figure out which one you prefer. For example, If you are an Apple lover, you can rent out MacBook Pro and Air to compare the 2 models. With rentals, you can try them before you buy them!
Conclusion
For college students, laptop rentals are always a smarter choice than purchasing them. You can get a laptop on rent in Pune through Macviewer, your laptop buddy! You can rent, repair, service, and simply maintain or service your laptop or MacBook. Visit our site to find out all the perks you can enjoy through our services.
Vilas September 30, 2022 Laptop, Laptop rentals, MacBook