5 Best MacBook Tips and Tricks to Make The Most Of It!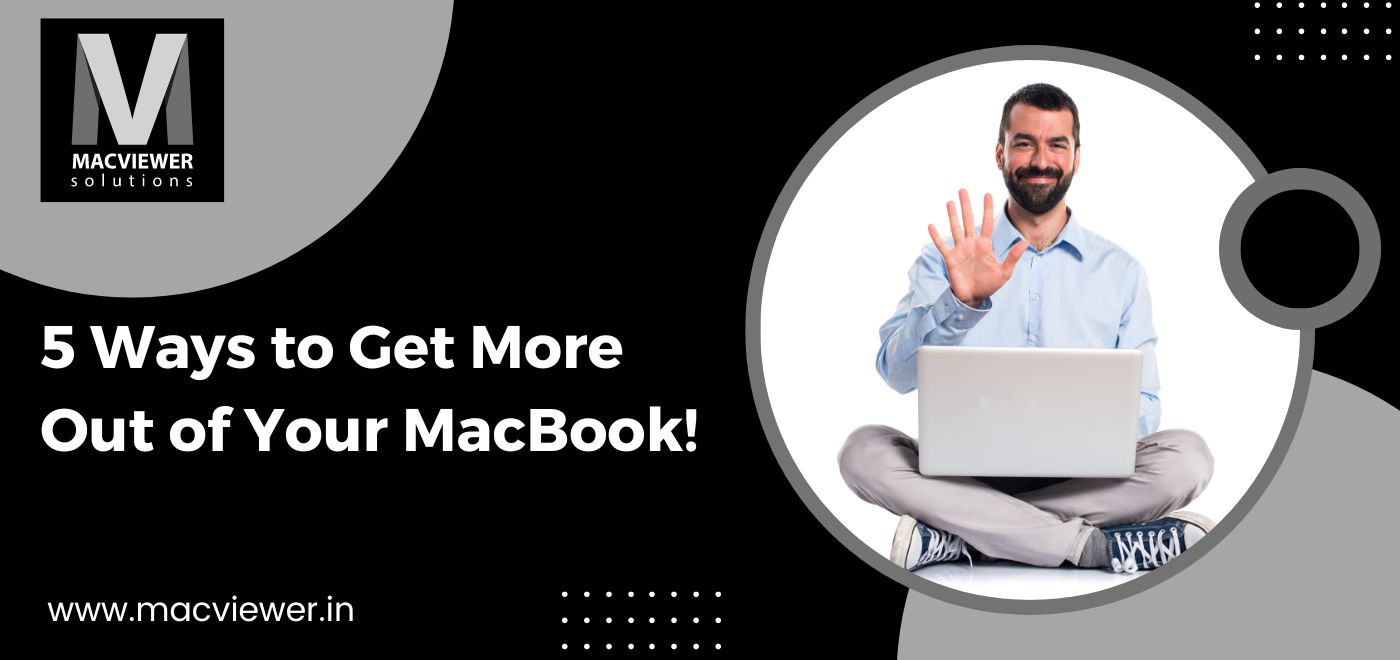 Are you a newbie in the world of MacBooks? If so, you are at the right place! Apple is famous for making its MacBooks very powerful and efficient while also developing software that always hits the mark in the long run. In fact, MacBook Tips and Tricks are what makes it stand out! MacBooks are also highly optimized, provide more safety, have a higher quality of screens and display, and overall provide a far superior user experience.
Investing in a MacBook is a fantastic choice. But, apart from the benefits seen to the common eye, there also exist fewer discovered methods that you can use easily to get much more from your Mac. Here are 5 highly accommodating Mac tips to get more out of your device and help it perform better and faster!
5 MacBook Tips and Tricks That Help You Get the Most from Your Device!
1. Split Your App Screens
Sometimes people are required to work on 2 tabs or apps together. Instead of switching to and fro every minute, MacBooks have a feature that allows you to split the screens of the apps/tabs you were working on simultaneously!
To do so, first launch both the apps you need and click on the green traffic icon on the first screen. Next, you need to enter Mission Control. Tap F3 on your keyboard, or slide up 4 fingers on your mousepad. In the Mission Control mode, you can drag and adjust both the screens to the ratio you desire to work faster and easier!
2. Smart Folders for Smarter Work
There are many MacBook tips and tricks. But this is one of the best! If you are someone who works with huge amounts of data, information, and endless files- this feature was hand-crafted for you! Finding a specific folder from a while ago in your enormous file collection can be like looking for a needle in a haystack. With Smart Folders, you can get the exact information you were looking for at your fingertips in seconds. This feature is also great to turn your project management into an automatic process.
You can create these by going to File and New Smart Folder in Finder. Define the criteria to your preference. After Saving it, the folder will be available in the Library, but you can also add it to your Mac's sidebar. To get a detailed guide on how to use this feature, you can read this blog about  Smart Folders Feature in Your MacBook!
3. Use Stacks to Declutter Desktop
A messy desktop can lead to delay and demotivation to work. Luckily, one of these MacBook tips and tricks provide a quick and easy method to sweep up and organize your desktop in a structured arrangement. Simply click and choose View on an empty part of your Desktop, and select "Use Stacks". Your files will be grouped all by themselves based on their type automatically by your Mac!
4. Utilize Work Mode to Pick Up From Where You Left Off
This feature is extremely handy for people invested in a long continuous project. Often when you start work for the day, you need the same tabs or files to be open that you closed the night before. The MacBook provides an Open Work Mode feature that presents last night's apps, or files, or even opens a specific work folder on its own! You can set this up in the Preferences option in Finder on the General Menu.
5. Scan Through Files Faster With QuickLook
Imagine finding out the outline and contents of a large file without even opening it. QuickLook allows you to do just that! One extremely helpful Mac tips is using Finder, then choosing the file or item you want to scan. By clicking the spacebar, you can go through a preview generated. Clicking the spacebar again will get rid of the preview.
Conclusion
A MacBook has been designed and crafted in ways to best support your work endeavors and simply make your life easier! The MacBook tips and tricks mentioned in this blog have been tried and tested by hundreds of MacBook users around the world, and have enhanced their MacBook experience. If you want to be a part of this experience, you can rent MacBooks at Macviewer, a laptop rental and care service center in Pune/PCMC at affordable prices!
For more such Mac Tips, check out more blogs! 
Vilas August 3, 2022 Laptop tips & tricks, Laptop