5 Common Questions to Ask While Renting Macbooks & Laptops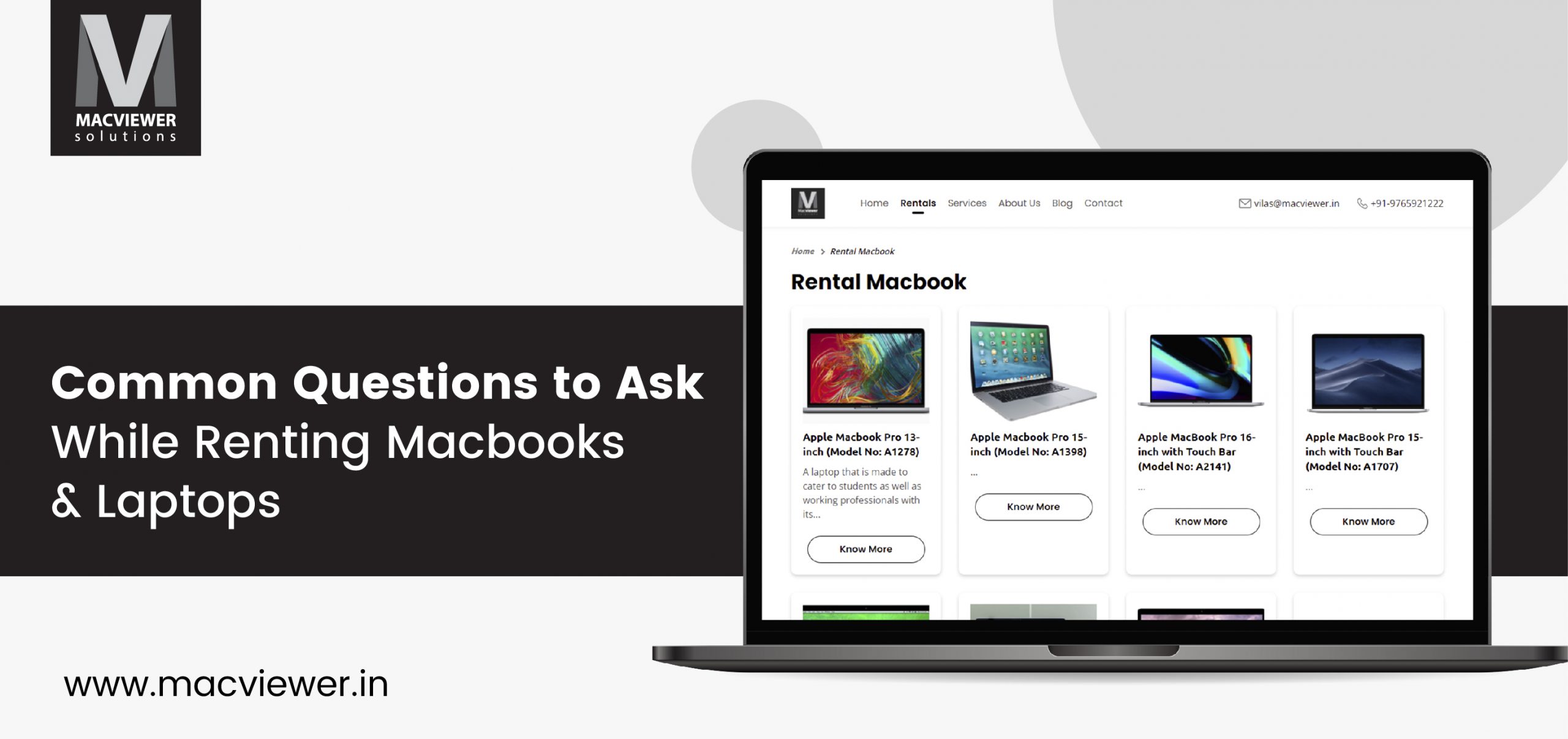 The major dilemma is always whether to rent a laptop or buy one. Since laptop rental services offer more advantages, people are now making smart decisions about renting Macbooks.
But what are the things to consider before buying a laptop? And why are these questions important? Since there are multiple laptop rental services available in the market, people often get confused about which to contact. To help you select the right one, we are going to help you.
Questions to Ask When Renting Macbooks
1. Rental Fee
The most important question to be asked is the rental charges for each device. Always make sure the charges are feasible and include several other facilities like AMC, exchange of devices, etc.
2. Brands Available
Make sure the laptop rental services provider company has multiple devices available in different configurations from different brands. As per your needs, you should be able to find a simple laptop with average configuration and also a MacBook with a high-end configuration. Why rent from multiple places when you can get it all at one place?
3. Services
Another important thing to consider for MacBook rental is to ensure the company delivers prompt services. Be it hardware or software issues or upgrading the operating systems, the service provider should be offering all services on location.
4. Option to Purchase
This is the most important question to be asked. Here's a scenario to imagine; you are renting a MacBook in Pune to understand the features of that particular model and make a purchase decision after using it for a month or two. In this scenario, wouldn't it be great if the company allows you to purchase the MacBook that you are familiar with now?
5. Location
Always check the location of the company you are renting it from. Any company located in a remote region might not deliver quality services and you might face difficulties in renting other devices as well.
Conclusion
Always make sure you ask these 5 vital questions when buying a MacBook. Macviewer is a MacBook & Laptop rental company in Pune that offers a wide range of MacBooks, Windows Laptops, & other devices all over the city. Macviewer is known for prompt services and an option to buy. So if you are looking for good laptop rental services in Pune, contact Macviewer here.
Vilas November 16, 2021 Laptop rentals, Laptop, MacBook