Where Can I Get the Best Laptop Repair Center in Pune 2023?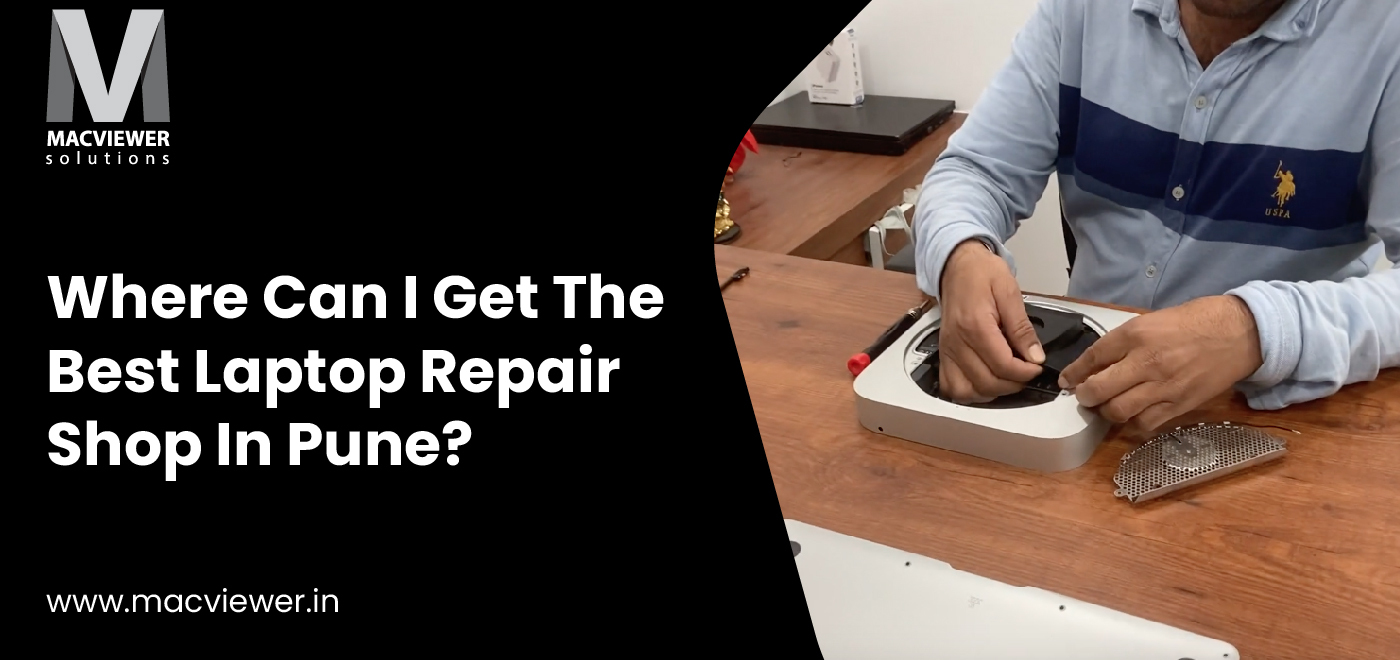 Did you know that a Windows Laptop requires regular service after every year even if it is working perfectly? Where can I get the best Laptop repair center in Pune? Any electronics device or machine must get regular service and maintenance to achieve better performance.
After a certain period, every device needs help with software issues or hardware issues. The laptop can be a matter of emotion for all of us since all the work depends on it, any tiny technical issue with the laptop can cost a lot.
Let's imagine a scenario. You are going to present your business proposal to your client in a couple of hours and your laptop crashed. You try everything but nothing seems to work. Since there is a short time left, and you need expert repairing, you might end up finding a long list of Laptop repair centers in Pune on Google. The question that arises is how to know which one is the best for your business? In this blog, we are going to offer some smart tips to find the right Laptop repair center in Pune that is not closed between 1 PM to 4 PM!
5 Factors to Consider While Choosing a Laptop Service Center in Pune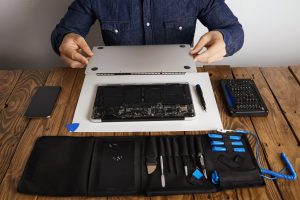 1. Experience
The first thing to check is the experience. Experience does not necessarily mean company experience. You can always look for an engineer's individual experience as he/she will be the person repairing your laptop.
Handing over your precious laptop/MacBook that stores your vital information can be done with someone who has taken care of hundreds of laptops before and understands the importance of it. The primary reason behind checking the experience is to assure the level of professionalism and timely delivery of the device. Make sure your new laptop / Apple service center in Pune has at least 5+ years of experience.
2. Expertise
Give it to the person who understands the ins and outs of Windows laptops & MacBooks. Wonder how to evaluate the expertise of any laptop service provider? There is a simple trick to this! Check out their blogs. You might not get enough time to read entire blogs, but you can always check out the topics and briefs of the blogs. If you find quality content such as tips to repair laptops at home, a guide to install & run software without technical support, tips to improve the battery of your MacBook. all in detail, you can surely assume the engineers have the right expertise to repair your laptop.
Expertise is a crucial factor as it indicates the quality of work. Make sure you find a Laptop / MacBook service partner in Pune whom you can trust with your system's support and who has experience in repairing complex issues.
3. Turnaround time
Continuing the above example; will it be okay if the service center commits urgent repairs but delivers the laptop after your meeting schedule? Of course not! There are 2 things to consider here. False commitments as well as turnaround time.
Make sure you get your laptop repaired by a team that studies your problem in detail and gives the right estimations regarding delivery. The on-time delivery is another vital factor to consider. It feels good when someone values your time!
4. Reviews
What others say matters a lot! Along with other factors, don't forget to check out the reviews on Google or Social Media platforms. People offer honest reviews whether they like it or not. Such genuine customer reviews can make it clear whether the company delivers quality services.
Let us give you a trick very few are aware of. While checking reviews on Google, check whether the reviewer has offered only a couple of total reviews so far or has given a good number of reviews. Reviews by people with multiple reviews in their names are more likely to be genuine and trustworthy.
5. Location
The last one is the location! Make sure the Apple service center or laptop repair center in Pune is at a location near to you. Location matters in multiple ways. For corporate employees working at IT Parks in remote areas in Pune finding a good laptop repair company nearby their areas is difficult. Also, traveling to the service center is time-consuming.
Another feature you can look for is a free pickup & drop facility. For small, medium, & large-scale corporate offices, spending a huge amount of time on traveling and taking the devices for repairing can be extremely hectic. To save that time and invest it into something productive, you can opt for a free pickup & drop facility.
Conclusion
Finding a list of MacBook or Laptop repair centers in Pune is super easy and selecting the best from that list is equally difficult. Hope the above tips help you meet the right Apple / Windows Laptop service center in Pune. Psss… Let me cut down the chase… Macviewer is a Laptop repair center in Pune, Prabhat Road having 10+ years of experience, expert engineers, least turnaround time, and you are always welcome to check out the reviews on Google! Click here to know more.