How to Make Your Old Laptop Feel Like New Again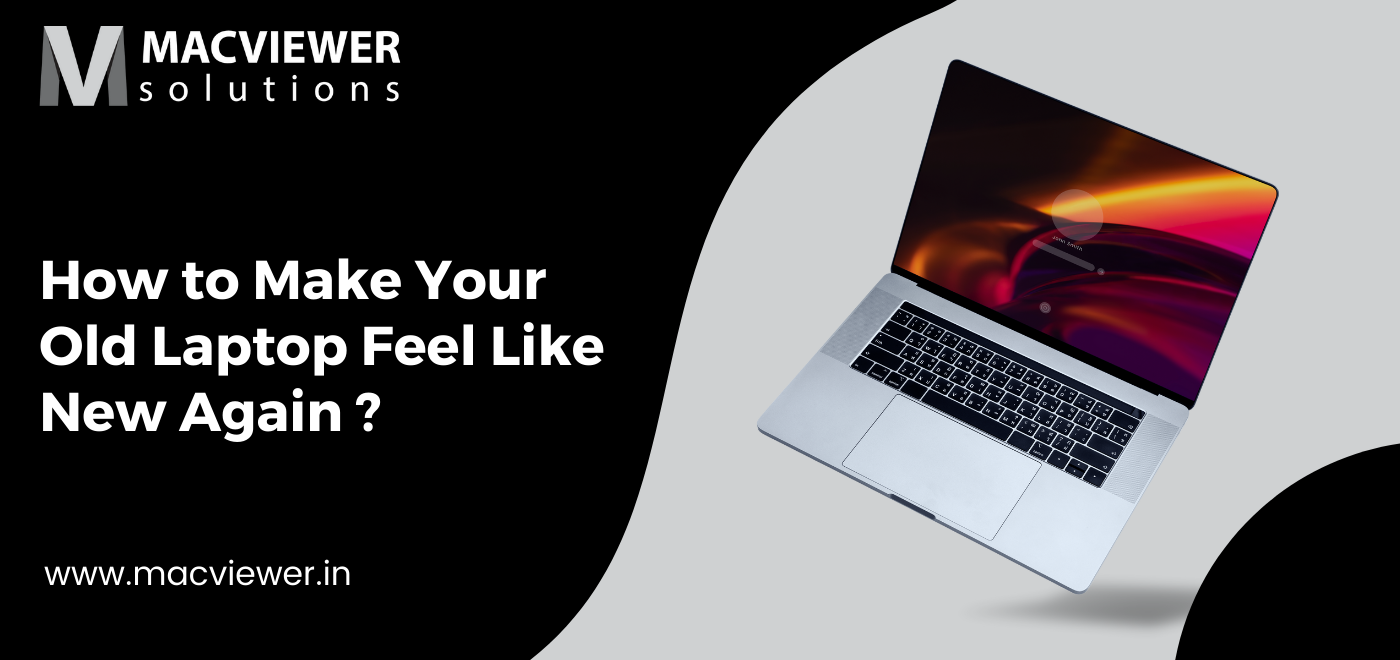 Missing those days when you had bought your laptop and it was running smoothly like butter? Missing the super-fast processing and quick responsiveness of the device? Has your laptop stopped working efficiently as it is getting old? If so, we have some laptop tips and tricks for you. Keep reading this blog to learn things to do with an old laptop and turn it into a new one.
Laptop tips & tricks to turn your old laptop into a new like
1. Internal Cleaning
You must be cleaning your room after every few days or maybe every day. We all keep our surroundings clean to make them look good as well as to be organized. Keeping things that you need handy, storing things you rarely require somewhere in a storage room, and throwing away things that are of no use; is a standard process of house clearing. The same can be applied while you are cleaning your laptop internally.
List down apps & files that you no longer use and delete those right away. One tip- Don't overthink while you are deleting stuff as we all end up deleting nothing! Upload files on drive or cloud storage if you have. Make sure you upload files on the cloud that are vital and you cannot bear the risk of losing the data. Once you sort all the important and not-at-all important files, you can free up a lot of space. This can help your device run faster & smoother.
2. Upgrade RAM
One of the reasons why you have searched "how to speed up an old laptop" on Google might be the slow processing device. The most common reason why any laptop processes slow is the RAM. Any old laptop with limited RAM can seem slow since the latest technology RAMs enable more speed.
Upgrading your RAM i.e. replacing your old RAM with a new one with better memory & processing speed can make your old laptop feel like a new one. (later we can link our RAM wala page here for juice links) Replacing old RAM with a new one does not have to be expensive and the results are fantastic.
3. Update OS
Check if your Operating System has any upcoming updates. The updates are introduced to improve your laptop's performance and user experience altogether. Since every new OS update has many bugs fixed and common issues resolved, it is recommended that everyone should update their systems regularly.
4. Clean Cooling Fan
Why clean a laptop cooling fan? Every laptop has cooling fans situated near the main processor and graphics chip. Due to continuous work and heavy tasks, an immense amount of load is created on processors & graphic cards and it tends to make the components hot.
The heating of these components can harm the laptop's health and hence, one or two cooling fans are given to keep the temperature low. When dust particles get stuck in the fan, it might stop working or generate heavy noise. Hence, cleaning the cooling fans often is very important. Wish to clean the cooling fan, contact us, or if you are sure you can do it on your own, then go ahead.
5. Clean Laptop's Exterior
Any device that is clean, well maintained, and has no dents or scratches looks like a new one. Make sure you clean your laptop every day, keep the keypad tidy, avoid using wet or oily hands while working on your device, keep it far away from any liquid, and it is an endless list!
You can purchase a laptop cleaning solution that is safe to use while cleaning your laptop's screen and keyboard. Make sure you avoid using a completely wet cloth while cleaning your device as it might damage the device.
Conclusion
Follow all these 5 laptop tips & tricks and tadaaa! You have a new-like laptop. But if your laptop has an issue that needs an expert's help to resolve, Macviewer is here to help you.
Vilas April 20, 2022 Laptop tips & tricks