10 Best MacBook Shortcut Keys You're Not Using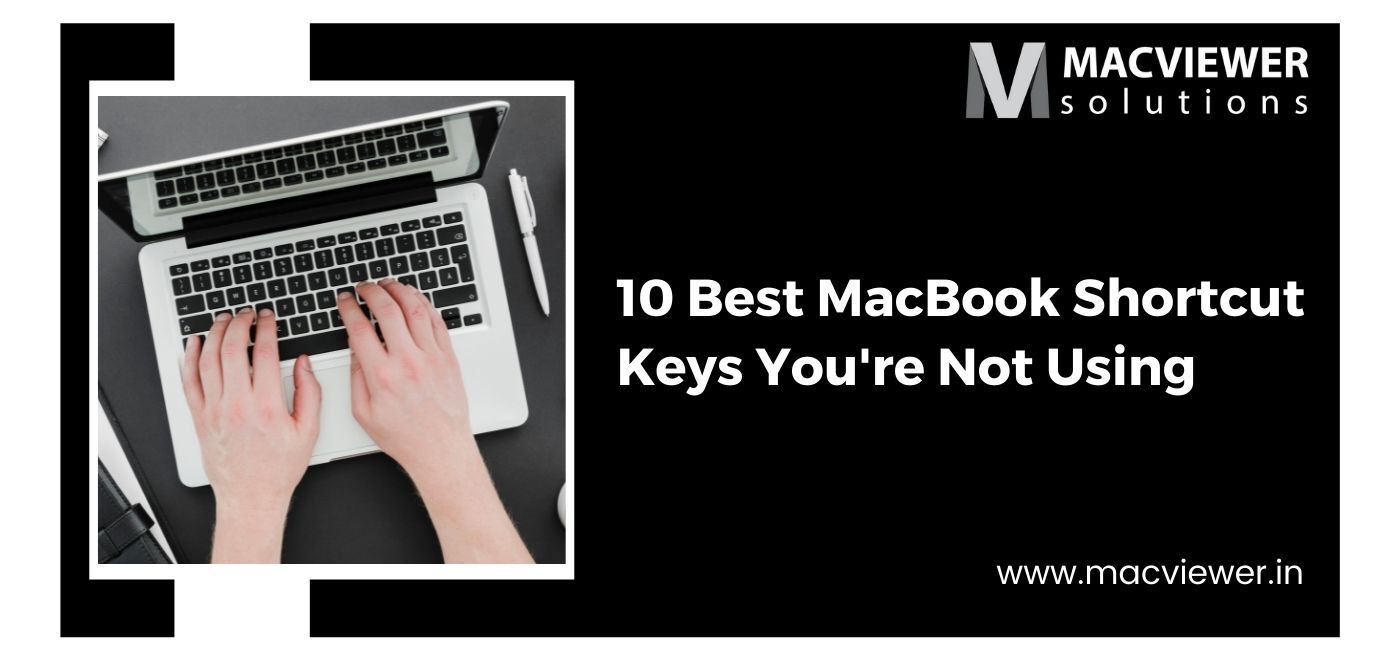 In my career of more than 10 years of laptop & MacBook repairing, I have repaired hundreds of complex MacBook problems. While making complex situations easier for my customers, I thought of making their lives easier by introducing them to MacBook shortcut keys.
If you are a writer, a developer, a designer, an administrator, or even a student, it is extremely important to understand how to save time in whatever you do. MacBooks are known for their smart features and if you are using one without knowing such features, I am here to help.
10 Best MacBook Shortcut Keys 2022
1. Minimizing the front app window
Are you still using the mouse pad and placing the cursor on the minimize button to minimize any application? Let me save your time and introduce you to this useful command; Command + M. And to minimize all windows press Option + Command + M.
2. Closing windows
Imagine you are using your office MacBook for some personal work and suddenly your boss walks in. Moving the cursor and placing it on the Close button will take enough time for your Boss to notice what you are doing. So, use Command + W. And to close all windows press Option + Command + W.
(I recommend not using work MacBook for personal work :P)
3. Backspacing
This is for writers & programmers who write hundreds of lines every day. Imagine you write a long paragraph and suddenly you feel the last 4 words are not appealing enough. You long-press the Delete button till it erases those 4 words. Instead, simply press Option + Delete. It will delete one entire word instead of one character at a time. And if you want to delete the entire line, press Command + Delete.
4. Preferences / Settings
While using an application or any Browser, if you need to access the Preferences option or the Settings option, instead of placing your cursor on the Menu part or 3 Dots, simply press Command + , i.e. Command + Comma.
5. Screenshots
One of the most important MacBook shortcut keys is to take Screenshots. It is handy, easy, and saves a lot of time & effort. Simply press Command + Shift + 3 to take a screenshot of the entire screen. And to select a particular part, press Command + Shift + 4. Command + Shift + 4 + Spacebar allows you to screenshot only your current window.
6. The Perfect Finder
Have no time to find any certain file? Or have you forgotten where you had saved a particular file? Simply press Command + Space and type the query and get the answer.
7. Chrome New Tab
Simply press Command + T and open a new tab. If you wish to search for something in the current tab, press Command + L. This will automatically select the URL link and allow you to type your query right away.
8. Emojis
Gone are the days when every formal conversation had to have a formal tone. You now can use emojis and still get the work done. It rather helps to normalize the talk and allows the receiver to understand the emotions behind the words. So, next time you write something and want to add emojis to it, press Control + Command + Space.
9. Reopening Closed Tab
Accidentally closed an important tab? It's super annoying to go to the Browser History and reopen the closed tab. Simply press Command + Shift + T and you will get back your last closed tab.
10. MacBook Locking
Have some work away from your MacBook and don't wish to keep it open? Press Command + Control + Q and lock your MacBook immediately.
At Macviewer, we not only repair every complex MacBook/Windows laptop issue but also help with interesting tips. Hope you enjoyed these MacBook shortcut keys. If you need any help with Laptop or MacBook repairing, click here.
Vilas May 10, 2022 Laptop tips & tricks