Forgot Mac Password? Recover/ Reset Mac Password in 4 Easy Steps!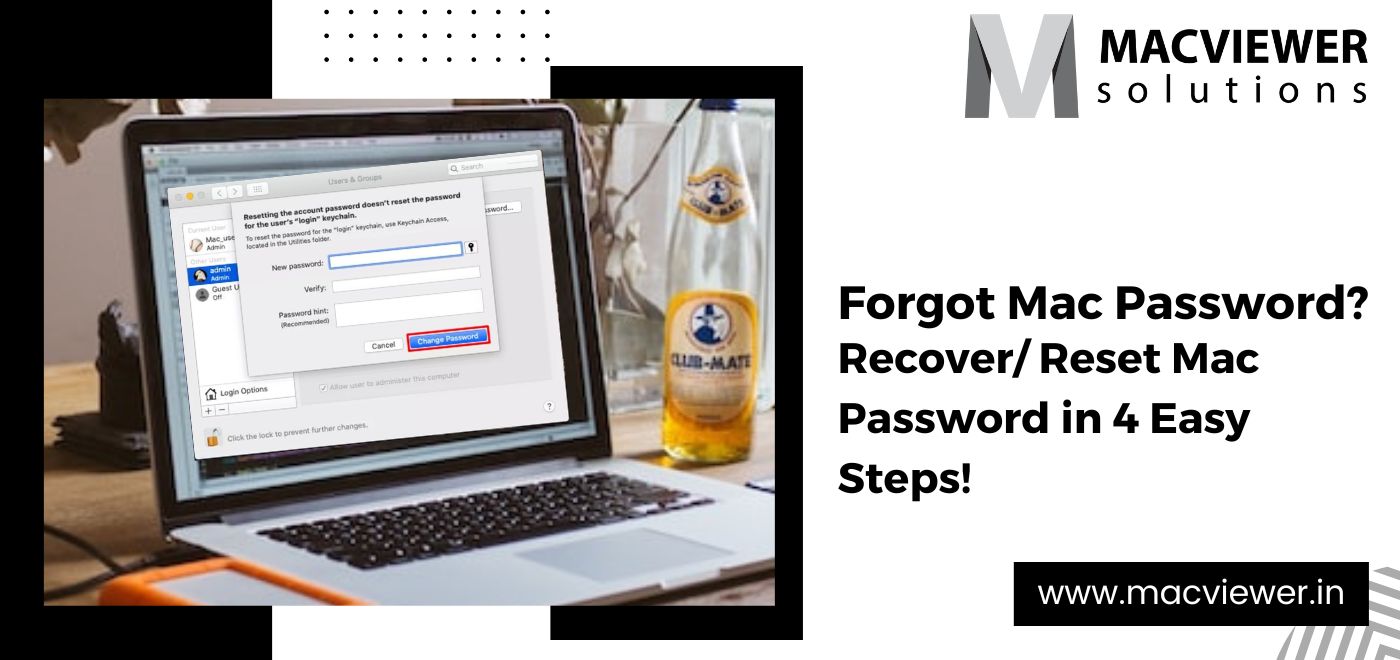 Forgot Mac Password? Don't worry, it happens to the best of us! Almost everyone has forgotten their Mac password at least once, and even the hint has not been able to help them! But, we are human, and this problem is more common than you might think.
In fact, Apple has smartly recognized this repeating occurrence and thus has provided you with many options to try out when you are locked out of your Mac. These built-in features will help you log in without making any extra effort. No matter what model of Mac you possess, be it Air, Pro, or M1, this blog has the perfect solutions to help you access your Mac once again!
Forgot Mac Password? Try Out These Methods!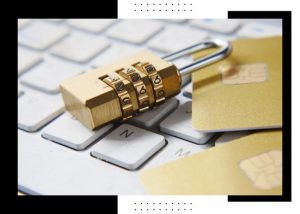 1. Forgot Mac password? Make Sure you are typing it Correctly!
The first step is to check how you are entering your password. As a default, you are not able to view your password as you type it out for privacy reasons. Due to this, sometimes you could be entering the wrong characters, or using uppercase or lowercase letters without intending to. Make sure you check that your CapsLock key is turned off, and so is the Number Lock. You can also click on the little eye icon to make sure your password is visible while you are typing it out!
2. Forgot Mac Password? Use Apple ID
The good news is, if you have forgot mac password.you can use your Apple ID to reset the password. Follow these steps to do so:
First, enter a random password and press enter 3 times.
You will get a pop-up notification asking if you forgot Mac password. You can click on the small arrow to reset it with your Apple ID.
Type in the Apple ID connected to your Admin, and then select Reset Password.
Access your mail through a different device and reset the password.
Restart your Mac. Now, log in using the new password.
3. Forgot Mac Password? Use Recovery Mode to Reset it!
Another method you can try to reset your Mac Password is by using the recovery mode. If you do not get the popup notification while trying out the previous method, that probably means your Apple ID is not linked to your Mac, You can utilize this method in this condition. To do so, you will have to reboot your Mac and use Terminal to reset it.
Do be careful while using the Terminal as if you input the wrong commands, irreparable damage can be done to your Mac. Only proceed if you are experienced, or take your Mac to a repair center for help.
Follow these steps to reset Mac password through the terminal:
Press and hold Command + R while restarting your Mac for Intel-Based Macs to enter Recovery Mode. Release the keys when you see a spinning globe or the Apple Logo.
For M1 Macs, press down the power button until the startup disk is visible. You will see an Options gear, click on it and on continue to enter Recovery Mode.
You know you will have entered macOS Recovery Mode when 4 Utilities will pop up. Using Terminal, you can now reset your password:
Access Terminal from Utilities.
In the Window, type out the reset password exactly.
You can select Forgot Password if you are the Admin. If you have forgotten the password to other users too, you can select Forgot all passwords.
You can reset and enter a new password from here.
4. Forgot Mac Password? Reset it using another Admin!
You can use this method if you have another User on your Mac. Log in to the second User, and follow these steps:
In Apple Menu, go to System Preferences & select Users & Groups.
From the list of users, select the user with the forgotten password.
Select Reset Password and follow the on-screen instructions to set a new password.
Once done, log Out of the user & log into your user account using the new password.

Conclusion
Forgot Mac Password? We hope the methods in this blog helped you reset it successfully! A few tips to avoid forgetting your password is using a password hint. Also make sure to link your Apple ID to your user, as it's helpful in many other ways apart from helping you reset a forgotten password!
If none of these methods works, you can take your Mac to a repair center. One such expert repair center in Pune is Macviewer, where we even come to where you are to solve any laptop or Mac-related issue you might face! Contact us today to avail our services.
Read this to find out how to increase your Mac's Life Expectancy!
Vilas November 28, 2022 MacBook, Laptop tips & tricks