How to Have a Work-From-Home Setup in Pune in 3 Easy Steps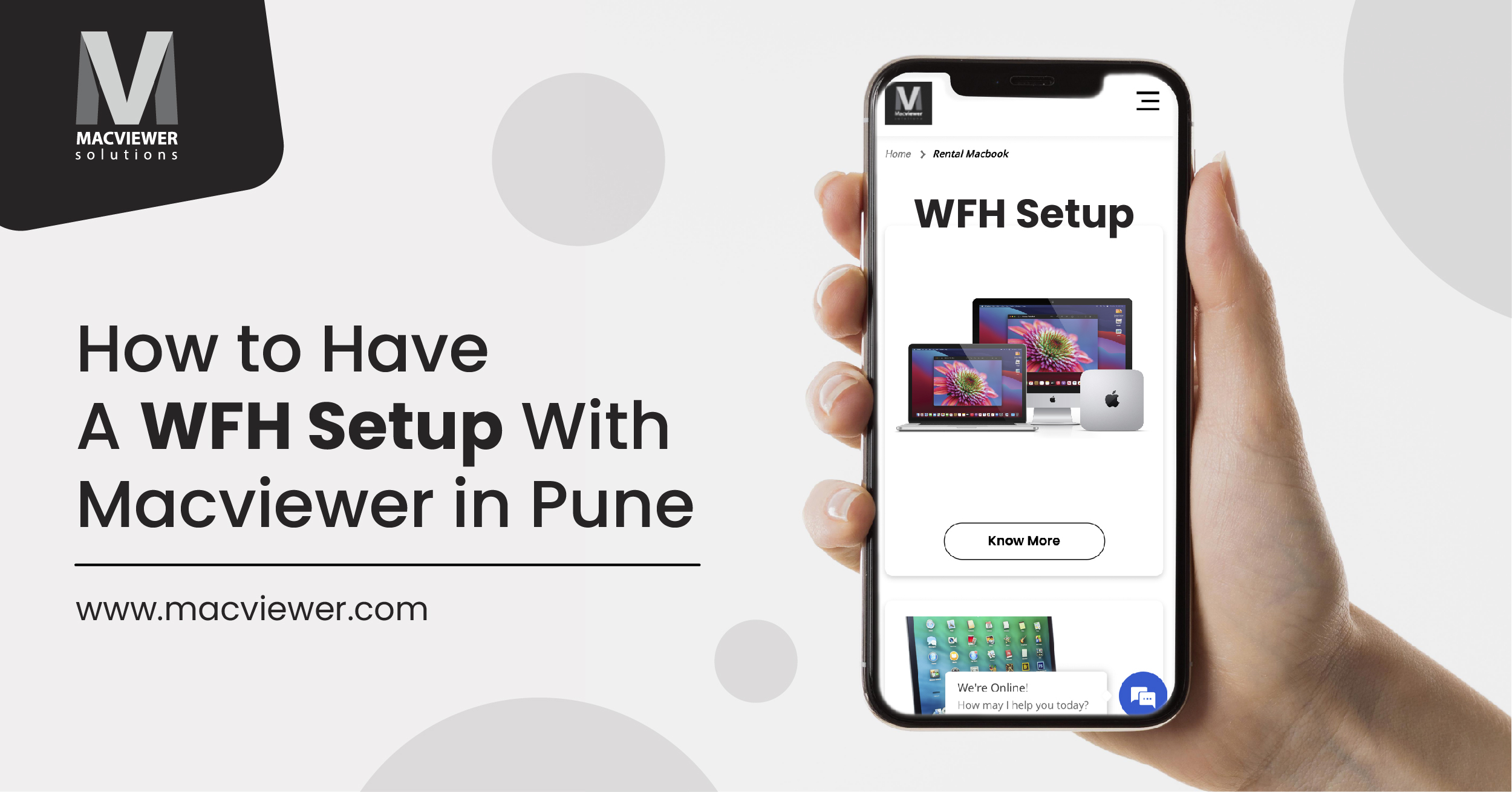 Loving Work From Home? Wish to continue it for a longer run? Keep on reading and find out how you can have the best and most efficient Work-from-home setup.
The Covid-19 pandemic has brought many changes to our lives. One of the biggest changes is the sudden shift of our professional and work lives into our homes. When the lockdown began, many companies were not prepared for the work-from-home concept and some are still not even today. One of the biggest challenges most companies faced was a lack of resources. Having a proper setup for employees at office premises involves a lot of costs and having such a similar setup suitable for remote employees adds a lot even more to this existing cost.
To overcome the challenge, companies like Macviewer came up with a solution of offering the best quality laptops and MacBooks on rent for WFH Setup. If you wish to have a work-from-home setup at a low cost, then you have landed on the right page.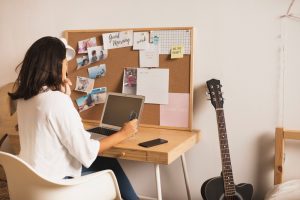 3 Easy Steps for Having a work from home Setup in India:
1. Decide a Place
First thing first! Look around and decide which corner of your home can be converted into your mini office. Deciding on this spot is crucial as it should meet certain expectations. Make sure whatever part of your home you select, should catch a good network and should not have much noise around. This area should also be segregated from your comfort places or corners you associate with the feeling of "home".
Working from your bed might seem like a fun idea, but in the long run, can hinder productivity and make you lazy. You can also turn your balcony or terrace into your mini office considering all work-from-home setups and essentials are available. Above all, make sure to choose a spot that sparks productivity in you. If one spot gets too repetitive, choose 2-3 spots, making sure they all match the requirements!
2. Work From Home Accessories
While we talk about work from accessories, the first thing you can do is rent a MacBook or a laptop. Wonder why renting is recommended? Because it is feasible, it saves time & energy, it lets you use all features at extremely low prices, and Also, it can be a testing period for a particular brand of the laptop before making an actual purchase.
If you are a college student, here are some benefits of renting out a laptop: benefits of renting a laptop for college students. Other accessories to acquire along with a laptop can be a router for a strong internet connection, a headset for taking calls, a stable and comfortable chair and table, etc. A pro tip: invest in a laptop stand for better posture and less back pain!
3. Powerful Internet Connection
The Internet is the soul of every business. A work-from-home setup requires you to constantly be in touch with your teammates and seniors. To have seamless communication, you need a good internet connection with high speed. You can simply contact a local internet provider or a data network company and carry on your work without interruption.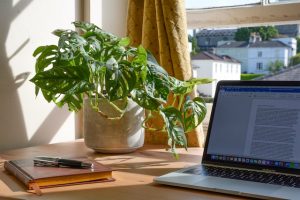 Conclusion
Now that you know all that is needed to efficiently assemble a work-from-home setup, the next step is to rent a MacBook or Laptop! If you want a laptop for work from home in Pune or the PCMC area, you can simply rent it from Macviewer. Macviewer not only offers amazing MacBooks & laptops to rent in Pune but also allows users to purchase the MacBooks if liked. With regular AMC services, you can rely on Macviewer if you are planning to have a work-from-home setup.
Vilas November 3, 2021 MacBook, Laptop, Laptop rentals