5 Handy MacBook Pro Tips and Tricks For Beginners!
MacBook Pro tips and tricks can act as lifesavers- if one knows how to use them effectively! The MacBook Pro is famous for being extremely powerful and effective. But for those who are more familiar with Windows, maneuvering the MacBook Pro might be a little tricky at first. There are many basic functions, systems, and applications that operate extremely differently in a Mac for beginners. But you can learn all of them here, and start using your Pro more comfortably! Here are 5 Macbook pro tips and tricks for beginners that are bound to make your life easier!
MacBook Pro Tips and Tricks that will Help You Operate it Better!
1. How to Right-Click?
The right-click function in laptops allows you to access a bunch of options and functions you can carry out with the selected area or text. If you try to right-click on the MacBook Pro, nothing happens. But this Macbook pro tips and tricks lie in the trackpad itself! To right-click, you have to simply tap the trackpad with 2 fingers. By doing this, the popup of the right-click menu will appear!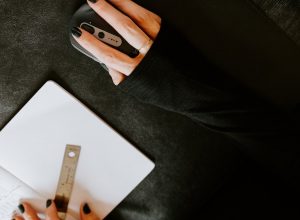 2. How to Take ScreenShots?
In a windows laptop, the Ctrl and PrtScn keys are used while taking a screenshot. In a MacBook Pro, things work a little differently. Here are MacBook pro tips and tricks to take a screenshot:
Press Cmd + Shift + 3 to take a screenshot of the entire screen.
Press Cmd + Shift + 4 to take a screenshot of a portion of the screen.
Once you press these keys, the cursor will change into a plus. Using this you can drag and select the area you wish to capture.
3. How to Maneuver the TrackPad?
One of the major aspects that mark the Windows laptop as starkly different from a MacBook Pro is how the Trackpad works. As you read earlier, you need to use 2 fingers or a multi-gesture action to right-click. This function comes from the screens and how they work on smartphones and tablets, and it eventually helps you work faster!
There are several other similar functions you can easily carry out with the multi-gesture feature in the MacBook Pro.
Use 2 fingers to zoom in and zoom out on a web page or any other application. The same can be done by double-tapping with 2 fingers. The best part is that you can actually customize these functions as well! Simply go to System Preferences in the Apple Menu and click on Trackpad. This is one of the most helpful macbook pro tips and tricks.
4. How to Find All my Apps?
It can be confusing to find where things are located on a Mac for beginners initially. But with this Macbook pro tip, you can do so easily! The first option is to go to Finder and then look at your Applications. The other option is faster. Simply click on the grey rocket icon in your dock, the rectangle at the bottom of your screen. This will display all the applications you have in your MacBook at once, and you can subsequently scroll and select one!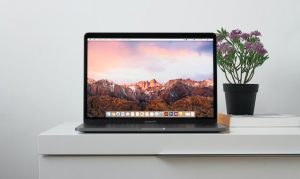 5. How to Connect to More Devices?
Apart from the several functions you can carry out on your screen and keyboard, there are a few MacBook Pro tips and tricks that are on the body of your device! If you look at the sides of your MacBook, you will see 2 long oval-rectangle ports. This is a Thunderbolt Port! There are 2 power outlets in one place, allowing you to charge your phone and your mac simultaneously. Or you could also charge 2 phones!
Conclusion
We hope these MacBook Pro Tips and Tricks were useful- especially for mac beginners! Here is how you can get way more out of your Mac. If you are looking to rent out high-quality Macs in Pune/ the PCMC area, Macviewer is the place for you. Our expert care and service center also fix any laptop-related issues with delivery services. Call or enquire today!
Vilas October 3, 2022 Laptop tips & tricks, Laptop, MacBook