Mac Sound Not Working? Here are 5 steps on how you can Fix It.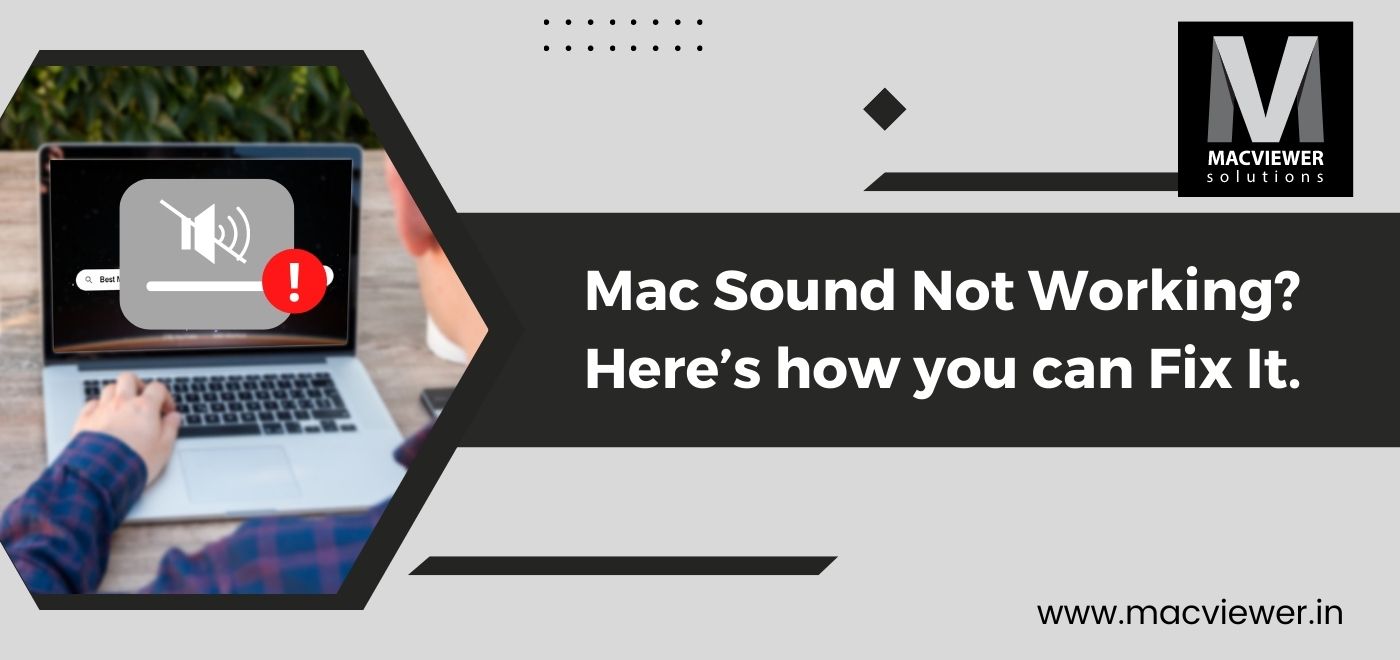 Mac sound not working? There could be several reasons for this. We know how frustrating it can get when Mac's audio stops working, especially when you need to watch an important video or attend a video call. It can also cause a hindrance by not audibly notifying MacBook updates. The most common reasons why your Mac sound not working include small-scale problems and big-scale ones.
Firstly, the problem could lie in an obvious or small sound-related issue. If your mac sound not working due to the following reasons, you are in luck, because these can be easily solved. Here's how:
Mac Sound Not Working? Here's What You Can Do:
Start by checking the obvious. Press F11 and F12 to see whether you get the volume control option. Also, press on F10 to check if your MacBook is accidentally on mute.
In the Control Panel section of your Mac's Menu Bar, you will find a volume slider section. There's a possibility you've muted the device from here.
Is your laptop connected to any device or speaker through ports? Unplug any audio devices like earphones and check if the sound problem is arising from these or your MacBook's speakers.
Try switching tabs. For example, if you are listening to music on Itunes or a Music App, try to switch to Chrome or Safari and check for sound on youtube. If you can listen to sound on a different app, then the sound of your initial app might be on mute.
Turn off the Bluetooth toggle on the Menu Bar.
Turn your Mac off and then on again. Sometimes a system bug could occur while your system is starting causing the MacBook speakers to not work. Restarting can solve this issue.
If your sound system still refuses to work even after all these methods, there might be a problem in the settings or the software apart from a few more possibilities. Mac sound not working? Here are 4 more methods to try:
1. Check the Sound Preferences
In the System Preferences Menu, select Sound. In this, go to the Output tab and uncheck the Mute option next to Output Volume. Also, make sure that the slider is all the way to the right.
In this window, if instead of Internal Speakers you see Digital Out, then unplug and disconnect any audio devices and take your MacBook to a laptop repair center.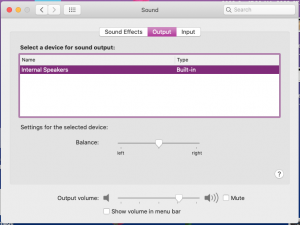 2. Check Sound Controller
In your Activity Monitor, go to the Disk tab. On the top right, search CoreAudio in the test box. Once you locate the option, select it and stop it by clicking on the X button on the top left. This will stop the process, but also restart it automatically. If your sound problem lies here, this will solve it.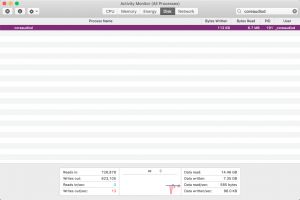 3. Clean out Earphone Port
If you are facing a sound issue in your plugged headphones or earphones, check if there is accumulated debris in the port of your MacBook. If the port is blocked, some versions of the Mac display a red light. Your Mac audio not working might be due to this problem. In such a case, try to blow into the jack or use a toothpick to carefully dislodge anything that might be stuck inside.
It's always good to keep your laptop clean externally. Check out this blog for a complete guide to cleaning your device, including USB, charging, and earphone ports
4. Reset the RAM of your MacBook
Different models of the Mac use different RAM catered to save system settings. Like how you restart your MacBook, it's also beneficial to reset RAM to refresh it. For Intel-based Macs, they may be using NVRAM, which is non-volatile RAM. In this case, you will have to press and hold Command + Option + P + R to restart the NVRAM. For MacBooks that use the M1 chip or later versions, a regular restart will suffice.
5. Keep your macOS up to date
If your OS is not up to date then your Mac sound not working might be a bug in the old version. Check that your internal systems are updated regularly by accessing Software Update through System Preferences. Habitually updating your mac's operating system and Installed apps are not just necessary, but also beneficial. Read this to find out why and how to smartly do so!
Conclusion
Is your mac sound not working despite using the above methods? Then I suggest you take your device to a laptop repair center. For those in Pune and the PCMC area, expert centers like Macviewer will also come to where you are to inspect the problem and have it fixed in no time! Call us or visit our website to contact us today.
Vilas September 15, 2022 Laptop tips & tricks, Laptop, Laptop repair, MacBook